The Hotel Flores Boutique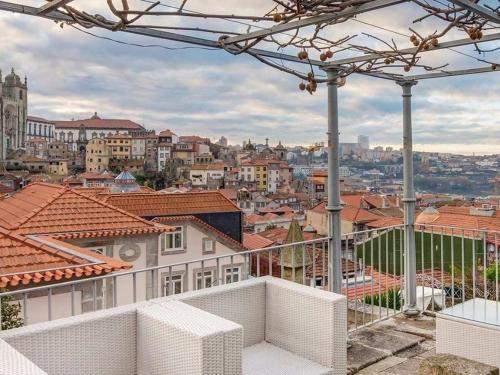 Experience the Savoir Vivre
Our prime location allows you to walk to the main sights and attractions and it's also just few minutes from the metro station and S. Bento railway station. If you choose to stay indoors we have amazing gardens and a stunning view over The Clérigos Tower and the Cathedral.
Due to our location in the Vitória hill, the area is classified as World Heritage by UNESCO, so all common areas of the hotel are an extension Porto's pure historical path. Each corner rewards you with a panoramic view and each courtyard invites you to enjoyment.
Our gardens and outdoors spaces are perfect to read a book, to rest, to play with the kids, to chat with your friends, or even to prepare a work meeting. And, let us tell you a secret, the belvedere, after the old greenhouse, is stunning! You won't be able to stop starring at the sunset colors that paint the houses of Porto.
Our Unique Concept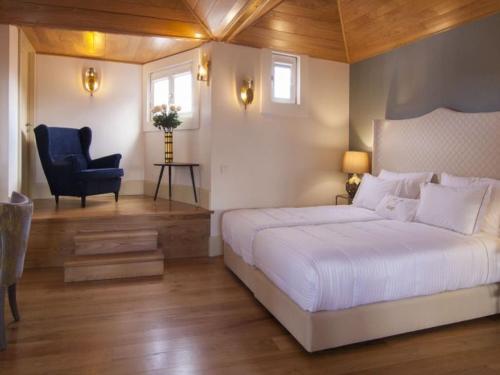 Flores Boutique Hotel & Spa brings a new concept of tourism, you can rest and relax in the center of Porto, where everyhting happens.
Either if you choose to walk, eat, drink, rest, go to the beach or to do whatever makes you happy, we will be here to make sure you have the best experience in our city.
Our Goal
Making you feel at home like a local with an outstanding service is our main goal.
Porto people are known for their friendliness and our staff is no different, we are available 24/7 to answer any questions and provide you with best advice.
Our lovely team will be delighted to help you find the best places to visit, the hotel's corners, the best local cuisine and things to do.
Tours & Transfers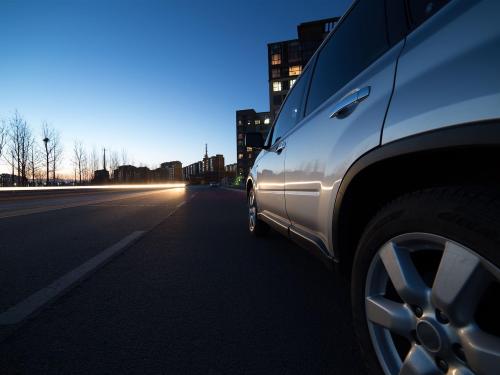 For Tours & Tranfers, if you'd like to make a booking please contact our reception team, we have a 24/7 assistance for this service.

Shuttle Car Service
Booking a shuttle service as never been easier. We provide a private and exclusive way of traveling and you can also schedule the pick-up time.
Please contact the reception team for more details.
24h Public Car Park
Rua das Flores is a pedestrian street and only open to traffic from 6.30 am to 11.00.
The nearest car park is located in Porto historical centre, with car access by Rua Trindade Coelho nº 16 and pedestrian accesses by Praça Central do Quarteirão das Cardosas, Praça Almeida Garrett (São Bento Station) and Rua Trindade Coelho (Largo dos Lóios).
This may sound confusing, so upon arrival please ask more information at the Front-desk.
GPS: 41.144680, -8.611663
Note:
* This company adhered to the Porto Information, Consumption and Arbitration Centre, with the following contacts:
Rua Damião de Gois, nº 31 Loja 6, 4050-225 Porto
Telefone - +351 22 5029791 email :cicap@cicap.pt
http://www.cicap.pt/