Flores Boutique Hotel & Spa
Indulge in relaxation. Our Spa was thought to provide you with unique moments that will transport you to a dimension of vitality, well-being and beauty. Our spa facilities include Roman bath, Sauna and Hamam and you can also choose to pamper yourself with our well-being and beauty treatments. Our professionals are committed to listen to your needs and will help you select the treatments that are right for you.Indulge in relaxation.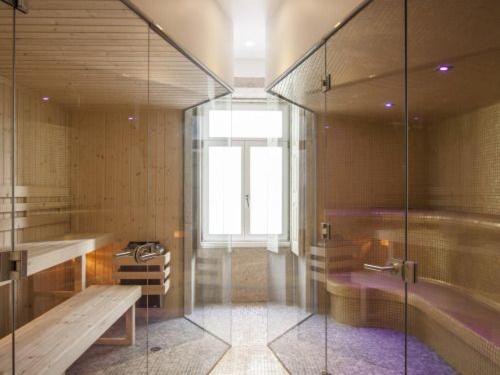 Sauna & Hamam
Relax in a Ritualistic Bath built upon the ancient philosophy of the traditional Turkish baths which functioned as steam-filled grottos for segregated social gatherings and ritualised cleansing and purifying techniques amongst the elite.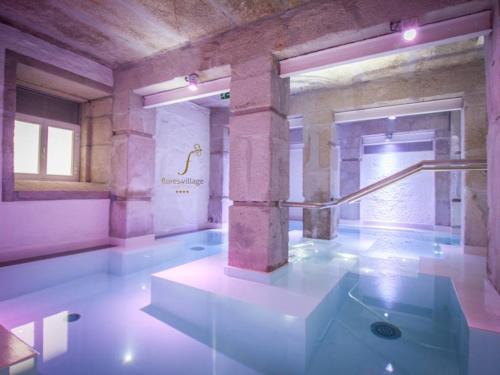 Roman Bath (Close for Maintenance)
Ancient Romans new best. Apart from psychological relaxation, Roman baths are also good for helping muscle pain. These baths can make your heart healthy, relieve cold and flu symptoms, soothe irritated skin and help you with better sleep, so you're welcome to finish your day in our Roman Bath to enjoy this unique experience.
Beauty Treatments
Our beauty treatments are the perfect experience that you and your body deserve.
We have wonderful skin care treatments that are beneficial for every type of skin.
Improve your skin. Feel incredible. Look gorgeous.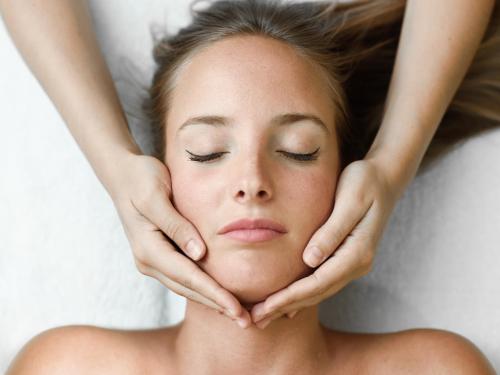 Essential Facial Care by Thalgo
Facial Hydrating Treatment with active marine molecules that have exceptional rebalancing properties and restore dehydrated skin.
Treatment Highlights:
- The Heart of the Ocean Massage, an exclusive method, inspired by the hypnotic movements of wavesand to ease the body and soothe the mind.
- The Marine Infusion Mask, a marine-based, intensely hydrating facial mask that contains nutrient-rich sea water which provides deep, long-lasting hydration. It also, reduces visible signs of fatigue and unveils a smoother, plumper, refreshed and more radiant complexion.
60 min. 85€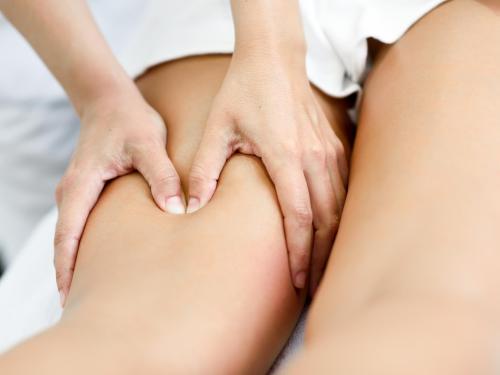 Body Care by Thalgo
Body slimming treatment «HIGH PRECISION».
The first corrective treatment that targets the two types of fat: superficial and stubborn fat.
Treatment highlights:
A concentration of high-performance and efficacy, thanks to its exclusive Perfect Sculpt Massage and its original Body Wrap with Active Oxygen. The silhouette is visibly reshaped. Cellulite dimpling is significantly smoothed.
60 min. 85€
Wellness Massage Treatments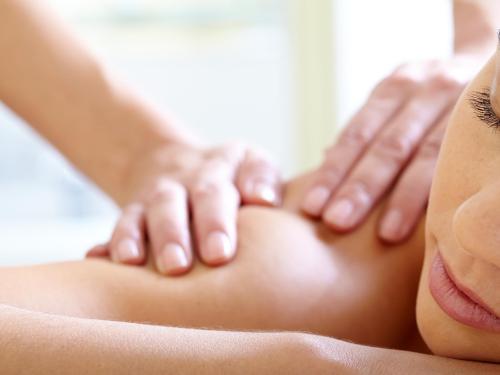 HERITAGE Signature
Relaxation Massage.
The combination of a relaxation massage with aromatherapy techniques which will provide you a great sense of peace. It relaxes your body and soothes your mind.
50 min. 90€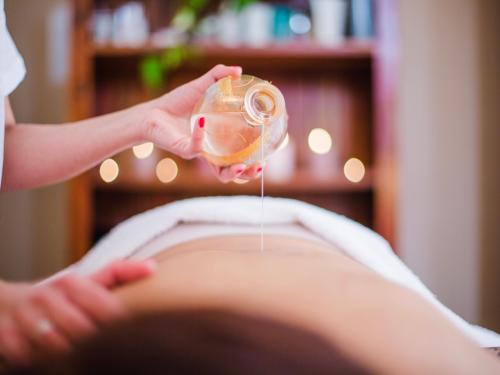 Team Spa
Massage with exfoliation.
This is a once-in-a-lifetime experience which begins with a full body exfoliation accompanied by the relaxing effect of the essential oils. After a bath, let a hydrating massage provide your body a new sense of vitality.
90 min. 130€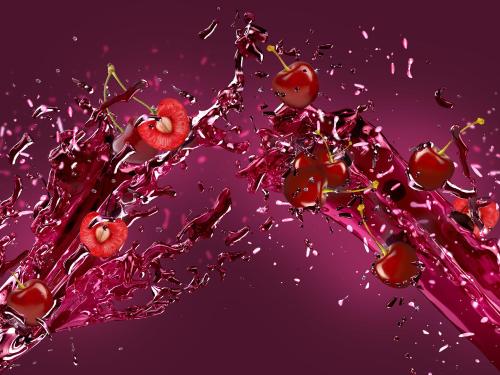 Massage Cherry
Therapeutic, beauty and well-being treatment with cherry extracts. The cherry is a fruit rich in minerals and vitamins (A, B, C) as well as bioflavonoid, which in addition to its demineralizing, detoxifying and anti-inflammatory properties, strengthens the coronary system, has an antidepressant action, aphrodisiac properties and it's an effective method to strengthen brain functions.
50 min. 100€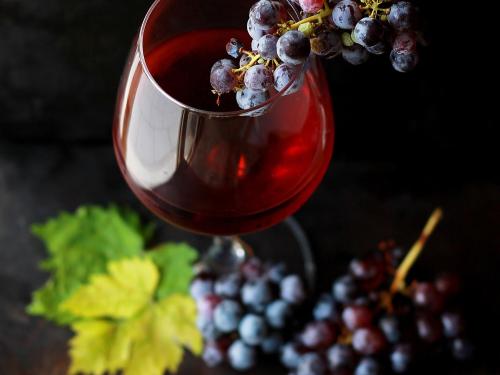 Wine Therapy
This therapy is a nourishing and detoxifying treatment that carries all the benefits of the grapes to your skin. This massage will energize your body, where circulation is activated and the muscles toned.
50 min. 100€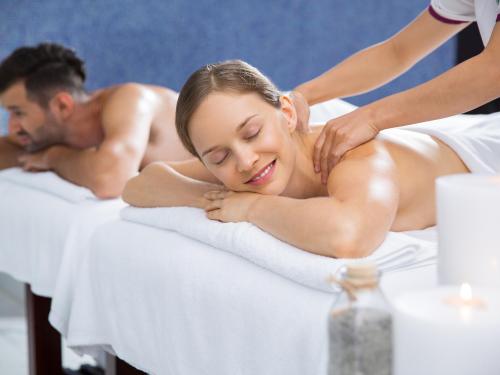 Pansy
This synchronized, relaxing and gentle massage is an incredible way for couples to share a moment of harmony and well-being.
50 min. 140€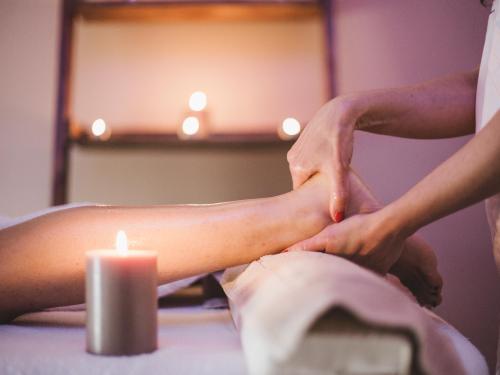 Reflexology
This feet massage helps release stress, improves blood circulation, helps in relaxation, promotes better sleep and relieves body pains. It takes three different stages, hydration and relaxing massage based on Bali's ancient techniques.
50 min. 70€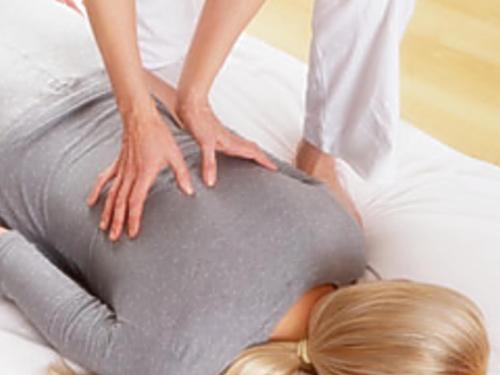 Shiatsu
This massage original from Japan aims at balancing the body's energy flow providing a sense of relaxation and well-being.
Make sure you are fully dressed with comfortable clothes.
70 min. 100€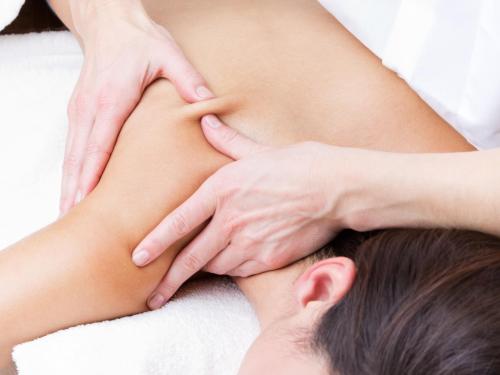 Located
Depending on your needs, this massage focuses on the relaxation of the back, shoulders and neck or if you prefer, feet and legs. It eliminates accumulated tension, which enables energy to flow and therefore eases pain.
30 min. 50€